Rethinking Our Approach to Recycling
In this article, published in December 2019, Nidhi Tandon (Non-profit Director, social entrepreneur and Primary Education Consultant) explains the issue of the lack of social and ecological awareness of waste from production and selling of unnecessary goods, that leads to an apathetic attitude towards deposing the waste. She brings insight to impulse buying, especially during the holidays, and the unnoticed impact that grows as a result.
"We proudly place our brightly colored recycle containers by the curbside for the weekly collections feeling the satisfaction of a responsible citizen and our environmental consciousness. Often times we are oblivious to the fact that a majority of curbside, single-stream collection never reaches the intended recycling center… when we are exposed to the indelible images of the Great Pacific Garbage dump, we willfully turn a blind eye to the ravages, as we are convinced that since we are not a contributor to this problem, we owe no obligation to be any part of the solution" (Tandon). This article will open your eyes to the plain truth, the world begging us to step up and make a difference.
Here, Natalie reviews sustainable and eco-friendly fashion brands, in addition to sharing her own tips and tricks on how to live a more sustainable life. Be sure to check out Sustainably Chic's Sustainable Brand Directory. It is organized in different categories for easier navigation and is full of great ideas!
Kathryn started Going Zero Waste after a health scare, which prompted her to start her journey of living sustainably. Filled with tips, and informative pieces on things like finding your very own zero waste community, this blog has all the tools you'll need to start living more sustainably, just like her. She focuses more on living sustainably through actions and every day items, compared to clothing but still covers the essential topics.
Additional Resources
How To Make a Face Mask: 3 Different Ways
Check out Creative Bloq, learn about the three different ways to DIY face masks, by reusing items in your own house. Reuse your old clothing, instead of throwing them out. If you are interested in more content regarding face masks, check out my blog post; Why Choose Reusable Face Masks?
Ex: Bandana Style Face Mask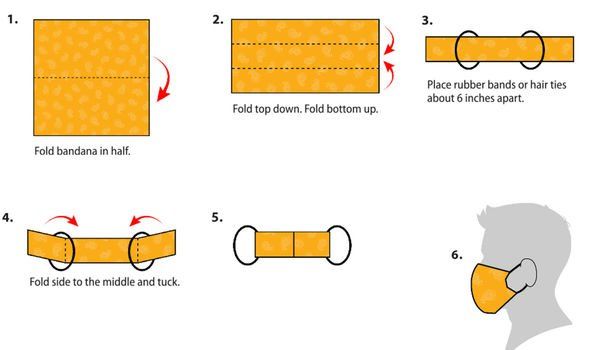 Learn more by clicking the link provided above.
The Top 10 Sustainable Fashion Twitter Accounts to Follow
Here is a list of the biggest sustainable fashion influencers who are taking the world of social media by storm! These are the people who are making a difference and asking the questions that need to be asked, and taking the steps we need to take for a more sustainable lifestyle. The biggest idea we need to grasp, is to fully embrace the idea of an ethical wardrobe and wear it with confidence. Anyone can become an influencer, just stand tall for what you believe in.
The Ugly Truth Of Fast Fashion | Patriot Act with Hasan Minhaj | Netflix
Hasan Minhaj explores how fash fashion brands such as Zara and H&M are producing cheap, new clothes, almost every few days. He speaks about how our desire to own the latest fashion trends, and own outfits "to die for" is LITERALLY killing the planet.
The True Cost Documentary Review
Filmmaker Andrew Morgan travels around the globe to see the people who make clothes for the world's fashion. This is a story about every side of clothing and the fashion industry. The film highlights the impact the fashion industry has on everyday lives, and the world in itself. While clothing prices drop, the environmental and humanitarian effects increase. This film brings you to look at fashion in a new light, and has you question what goes on behind the scenes.